About Us
We are Vancouver Island's source for Mack Trucks and genuine Mack parts. Locally owned and established in 2001, we operate from 3 locations: Nanaimo, Ladysmith, and Victoria to meet all of your parts and service needs. Vancouver Island Mack is proud to represent the toughest, most iconic truck brand in history, the legendary Mack Truck. Customer focus is our number one priority, and we are committed to providing all of our customers with unparalleled support in service, parts, and sales. Our parts and service network covers all of Vancouver Island.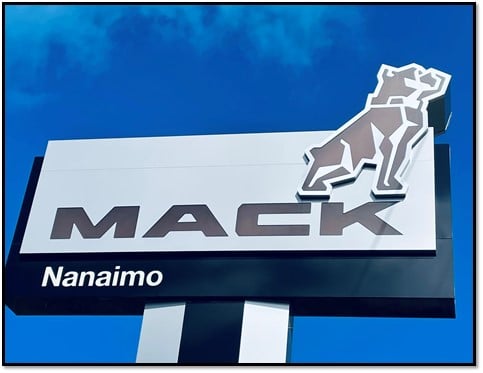 BORN READY.
At Mack, we design, build and deliver the tools and services that support your business success and achieve the results you desire. When you succeed, so do we. Founded in 1900, Mack trucks are sold and serviced in nearly 30 countries worldwide. We are one of North America's largest manufacturers of medium-duty trucks, heavy-duty trucks, proprietary engines and transmissions.

Every heavy-duty class 8 Mack truck built for the North American market is assembled at its Mack Lehigh Valley Operations facility in Macungie, PA. Class 7 and 6 Mack trucks are built at the Roanoke Valley Operations facility in Roanoke, VA. Engines, transmissions and rear axles for the North American market are manufactured at its powertrain facility in Hagerstown, MD.

You can count on our trucks and our people to handle any job and face whatever road lies ahead. We consider that expectation a privilege.