MACK ANTHEM
Rediscover an American legend.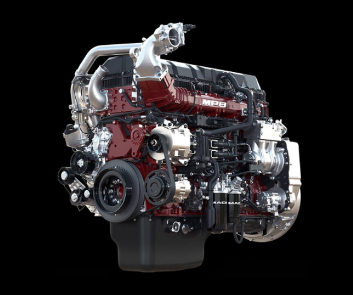 MP8HE+

The Piston: The improved wave piston design delivers a higher compression ratio inside a lighter, more efficient engine.
The Oil: The redesigned oil filtration system features two oil filters and uses a lesser viscosity oil for reduced consumption.
The Turbo: The updated turbo compound, auxiliary drive, gear ratio and EGR valve all work to deliver greater efficiency.
The Efficiency: With advances in design and engineering, the new MP8HE engine earns up to 11 miles per gallon.
MACK COMMAND STEER
Ease Driver Effort: By reducing driver effort by up to 85% and reducing driver strain by up to 30%, Command Steer helps reduce the risk of long-term injury. With feather-light steering at low speeds, getting in and out of loading zones is quick and easy.
Return to Zero: During parking, reversing and other low-speed maneuvers, the steering wheel automatically returns to zero, saving drivers from wear-related injuries
Holding the Lane: With Command Steer, drivers don't need to continuously compensate for drifting caused by gusts of wind or banked roads while driving at highway speeds.
Against the Wind: By monitoring road variations at nearly 2,000 times per second to help maintain directional stability on rough terrain, in high winds and even blowouts.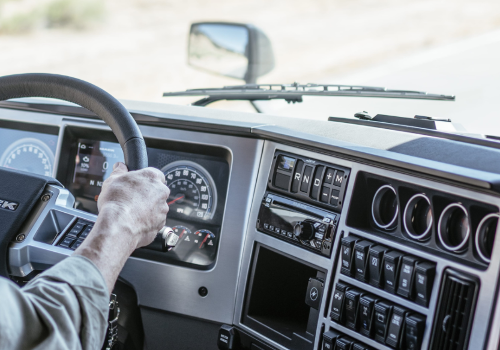 Fairings
The ultimate fuel efficiency package: Combines the MP8HE engine with a host of aerodynamic features including a front air dam with spoiler, roof fairing with adjustable trim tab, side shields with rubber extensions, and chassis fairings with ground effects.